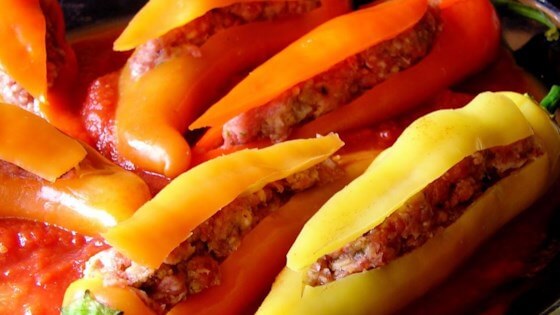 A classic recipe, normally using Italian sausage, has been revamped for our Natural Fit program.  Using ground turkey or lean beef we make this recipe fit for weight loss, yet just as delicious as classic stuffed banana peppers!
1 lb. ground beef or turkey
6 to 8 mild or hot banana peppers
1 tsp. minced garlic
2 cups chopped (fresh or frozen) spinach
1 diced onion
2 cups tomato sauce
1/2 cup beef or chicken broth
In a large skillet, brown the ground beef or turkey, drain fat.
Add in onions, garlic, and spinach and cook until tender (add broth as necessary to keep moist). Set aside and let cool.
Slice the banana peppers length-wise, remove seeds, and rinse.
Take cooked beef/turkey mixture and stuff the banana pepper halves.
Place stuffed banana peppers into casserole dish, pour tomato sauce over the tops and bake at 350 degrees for 30 minutes.
Baked Buffalo Cauliflower A fun and easy appetizer or snack made with just a few simple ingredients. Fully loaded with …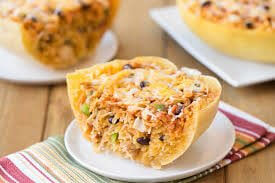 Chicken or Beef Stuffed Spaghetti Squash Another delicious treat utilizing healthy spaghetti squash! Ingredients 1 spaghetti squash 2 boneless, skinless …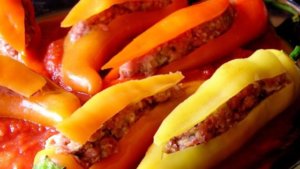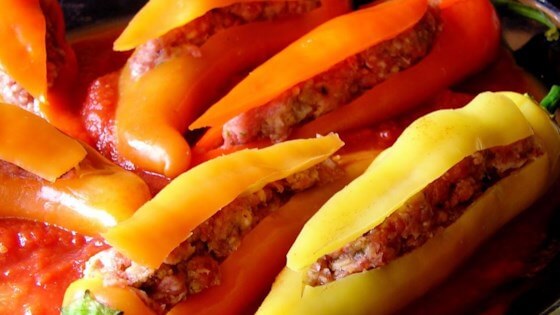 Stuffed Banana Peppers A classic recipe, normally using Italian sausage, has been revamped for our Natural Fit program.  Using ground …