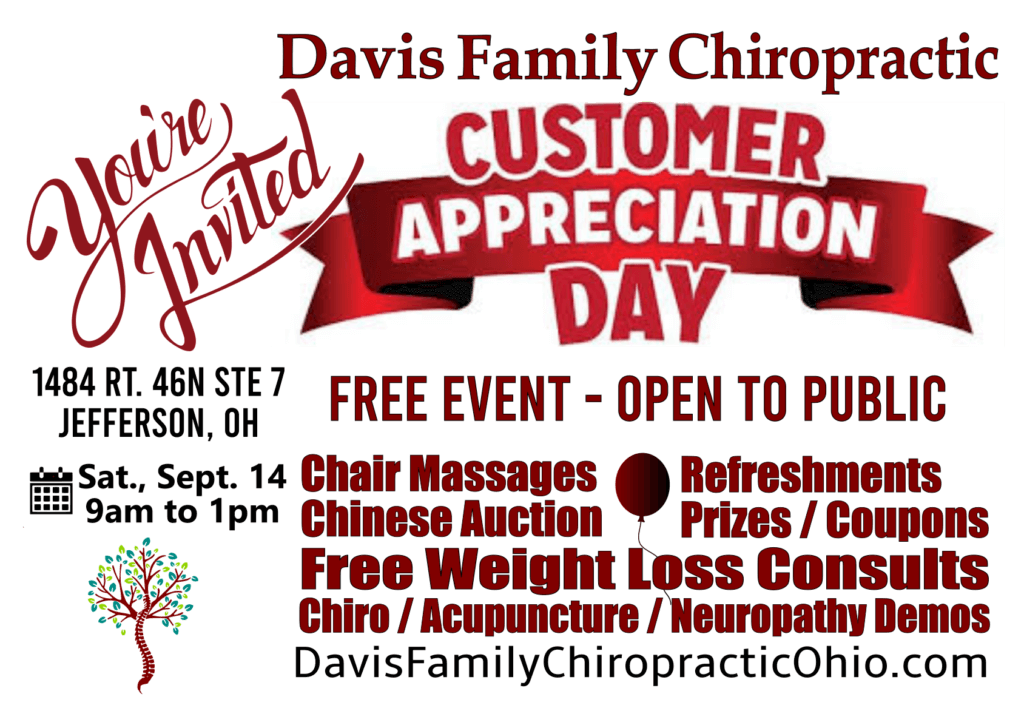 Join us for a free event on Saturday, September 14th from 9am to 1pm.  This open to the public event will include free chair massages, chiropractic, acupuncture, neuropathy demonstrations, a Chinese auction benefiting Sanctuary of Friends animal rescue, food and refreshments, coupons and prizes!  
We here at Davis Family Chiropractic would like to thank all of our community  for sharing in our first annual Customer Appreciation Day.  We felt it was a great success and have you to thank for that.  You are the resason we are here and we love you for that!  Thanks for letting Davis Family Chiropractic be a part of your personal health journey.
Below are some pictures from the event.  Again, thanks for supporting us!